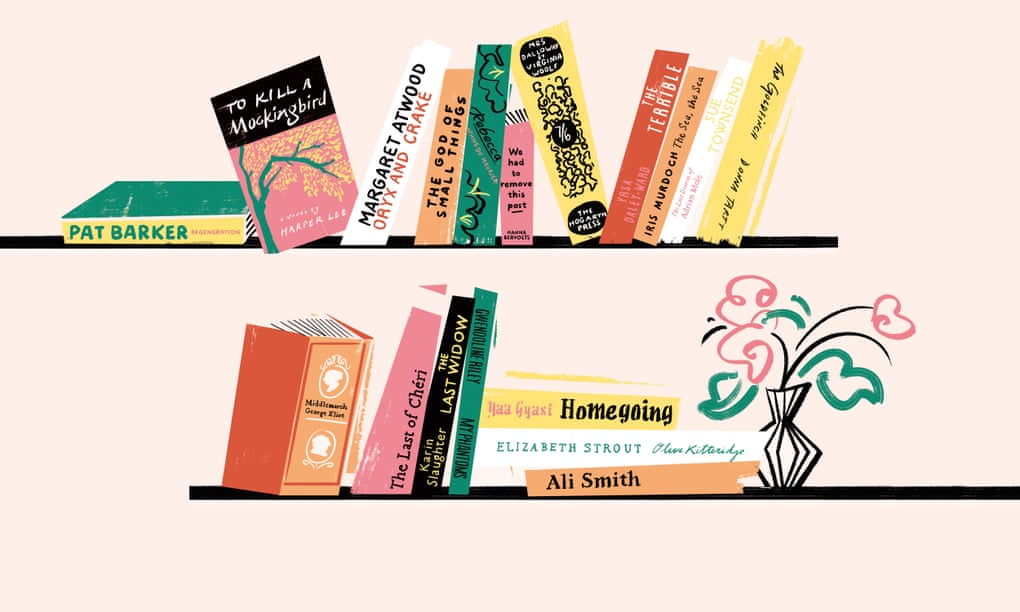 We all know that the literary canon is represented by white, male writers to a disproportionate extent. But there are many exceptions, and diverse writers are gaining more exposure all the time. Women read about 50% female authors and 50% male authors. But for men that ratio is about 80:20 in favor of male authors. Why? I think there are a lot of reasons having to do with how our society at large sees and defines masculinity. But The Guardian recently put out a list of Books By Women That Every Man Should Read. The list included contributions from the likes of Ian McEwan, Richard Curtis, Salman Rushdie and more.
On one hand I don't want to criticize The Guardian for seeing the discrepancy between male and female reading habits and trying to rectify some of the imbalance. But something about this article doesn't sit right with me. Maybe it's the authors who are left off. The omissions include (but are no means limited to) Jane Austen, Edith Wharton, any of the Bronte sisters, Agatha Christie, Zora Neale Hurston, Patricia Highsmith, Toni Morrison, Joyce Carol Oates, Shirley Jackson and that's just off the top of my head! But there's no way a list like this could possible be comprehensive. They asked a handful of men to name a favorite and these are the ones that came up. That's fair. If they'd been asked to list favorite books by male writers there would be many gaps and omissions as well. That's the nature of such a list.
Maybe what doesn't sit right with me is the idea of a bunch of men telling other men that these are the books by women that are "acceptable" for them to read. I'm aware that's not the intention. The intention is the highlight great work by female authors. But it's how it comes off.
This article also spurred me to think about my own reading habits. Looking at the books I've read so far this year, I've read thirty eight books so far. Nine were by men. Clearly I gravitate toward women authors in my own reading. My TBR looks more or less consistent with that proportion. So am I in any position to criticize men for reading things are they feel are in line with their own experiences of the world? Maybe not.
I think the take away is that we should all try to step outside our comfort zones. That goes for gender, but also for race, ethnicity, nationality, class, and any other category you can think of.
Do you gravitate toward books that reflect your experience/identity? If so do you think it's worthwhile to try to read outside that comfort zone?