For That Artsy Reader Girl's Top Ten Tuesday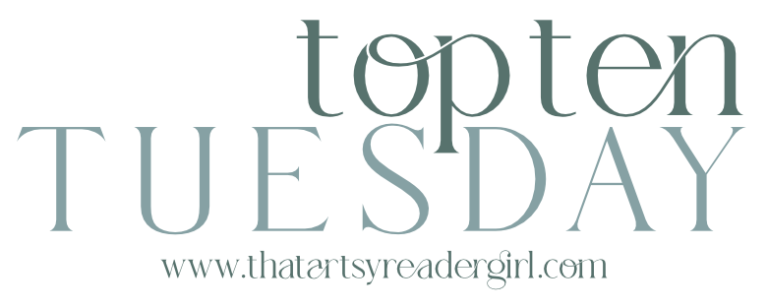 July 19: Freebie (Come up with your own topic!)
As I enter into my own spinsterhood, I'm more aware of the representation of unmarried women of a certain age in media. Some literary spinster are great. Others are…less so. One book that I would recommend on the subject is Kate Bolick's Spinster: Making A Life of One's Own, a book I read several years ago. But in this list I'm primarily looking at novels
Rules for this list:
A romantic history doesn't automatically keep a woman off this list, but if her happy ending involves a romantic relationship, it does. Nothing against romance! But it's not the only plotline a woman can have.
No Miss Havisham-like lunatics on here. Don't get me wrong, Miss Havisham is a great character, but hardly anything for single ladies to aspire to!
Mildred Lanthbury in Excellent Women by Barbara Pym – Actually a lot of Pym's work applies but when I think of Pym this is the first book that comes to mind. In it Mildred (who's only 30, so I suppose by today's standards she wouldn't be considered a spinster at all) gets overly involved in her neighbors lives, with comic results.
Miss Marple books by Agatha Christie – I love her. Yes, she doesn't have much in the way of family, so she solves crimes instead! I love that she's not very judgmental though. She uncovers a lot of secrets in these books, but unless they involve murder, she's pretty accepting of peoples vices and foibles.
Mrs. Rumphius by Barbara Cooney– I loved this children's book about the title character whose mission in life is to add a bit of beauty to the world. No more, no less.
Marilla Cuthbert in Anne of Green Gables series by LM Montgomery– She didn't look for or ask for motherhood, but she becomes a mother to a 13 year old orphan nonetheless. Despite her stern demeanor she's kind and loving.
 The ladies of Cranford in Cranford by Elizabeth Gaskell –  Miss Matty and Miss Deborah are spinsters living in rather modest circumstances in a small Victorian English town, full of many single women. They face the upheaval in spite of their resistance to it. "In the first place, Cranford is in possession of the Amazons; all the holders of houses above a certain rent are women … For keeping the trim gardens full of choice flowers without a weed to speck them; for frightening away little boys who look wistfully at the said flowers through the railings; for rushing out at the geese that occasionally venture in to the gardens if the gates are left open … for kindness (somewhat dictatorial) to the poor, and real tender good offices to each other whenever they are in distress, the ladies of Cranford are quite sufficient. 'A man,' as one of them observed to me once, 'is so in the way in the house!'"
Circe by Madeline Miller- Yes the character showed up in Homer's Odyssey before Miller got her hands on her, but Miller made her better (IMO) She spends a lot of the book isolated on the island of Aiaia but she turns her solitude into empowerment.
Miss Honey in Matilda by Roald Dahl– Yes, she's fairly young when the book ends, so there's no way to know if spinsterhood is her ultimate fate, but she gets a happy ending that doesn't involve a romantic relationship in any way shape or form. We have the sense that if that never comes, she'll be just fine.
Aunt Ada Doom in Cold Comfort Farm by Stella Gibbons- Forever traumatized by "something nasty in the woodshed" she nonetheless rules the Starkadder family with an iron fist. Her happy ending involves a trip to Paris rather than a trip down the aisle.
Edith Hope in Hotel de Lac by Anita Brookner– I went back and forth with this one since the main character, Edith, does have some romantic drama going on in her life and her ending is sort of ambiguous. But some of the choices she makes support my perception of her as a single lady.
Benny Hogan in Circle of Friends by Maeve Binchy – In the film adaptation of this book, a pretty major change is made to the ending that makes it ineligible for this list. I actually like the film and think the ending works in that context. But in the novel, based on the way the characters are portrayed, I definitely think Benny makes the right choice.