For That Artsy Reader Girl's Top Ten Tuesday: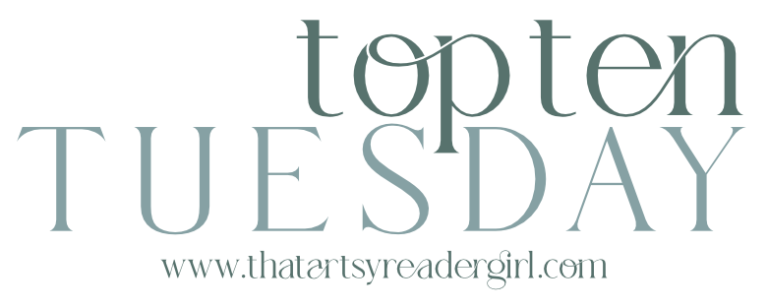 August 23: Completed Series I Wish Had More Books
I changed this one up a little bit. These are series I'm glad are over. That's not necessarily a bad thing! Some of them I really liked, and thought that they ended in just the right places. Others I felt went on a bit too long…
Tarien Soul by CL Wilson – I really liked the first two or three books in this series. But it was a five book series. If it had been a trilogy I would have really loved it. It just went on way too long.
Winternight trilogy by Katherine Arden – A rare series that was just the right number of books. It developed everything without dragging anything out too much. Actually it was also rare in that I liked the second two books more than I did the first.
Wilderness series by Sara Donati – Depending on my mood I sometimes think this series (six books) outstayed its welcome a bit. But I did really enjoy a few of the later books. Either way, it ended in a pretty good place.
Sevenwaters series by Juliet Marillier – Initially this was a trilogy. Then Marillier revisited it with a second trilogy. I loved the first trilogy and liked the second. But I'm happy where she left things, and I don't think she needs to revisit it.
Anne series by LM Montgomery – This one is eight books, but I actually consider the last two books to be sort of spin-offs because they're about Anne's children more than Anne, herself. I actually considered going with Emily for this one, but I do sometimes wish there were more of her books. I think Anne got the right number, even not counting the last two.
Gemma Doyle trilogy by Libba Bray– This is also a rare fantasy series that didn't really have a weak entry. Even more rare, I felt like Bray really stuck the landing.
To All the Boys I've Loved Before trilogy by Jenny Han– I read these for a book club. I enjoyed the first one a lot, liked the second, and was kind of "meh" on the third. Basically, I felt like the material was enough for one to one and a half novels, but not three.
Earth's Children by Jean M. Auel – Another example of a series that went slowly downhill with each book. I usually finish series for the sake of closure, but I skipped the final one here.
Night and Nothing trilogy by Katherine Harbour – Again I think a trilogy here was the sweet spot. Not too long, not too short.