For That Artsy Reader Girl's Top Ten Tuesday: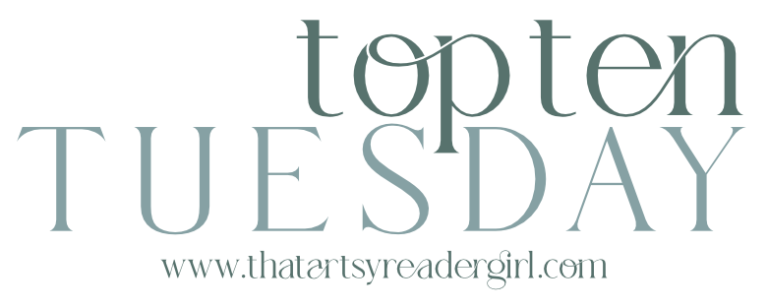 December 27: Most Recent Additions to My Book Collection (What books did you get as presents this holiday season? Or what did you buy with gift cards?)
Some of these were gifts, some were things I bought with gift cards (or otherwise…)
The Nature of Fragile Things by Susan Meissner – This was from my dad, recommended by the lady in the bookstore. I read it just after I got it, and it was pretty enjoyable: interesting personal story against the backdrop of dramatic historical events. I was actually so interested in the character's journey that when the San Francisco earthquake of 1906 happened, I was like, "Wait, I wanted to find out what happens with the others stuff!" But I think that reaction was definitely intended on the author's part.
The Light We Carry by Michelle Obama– My dad gave me this one too, and said he wanted to get me something I wouldn't get for myself. While I wasn't planning to buy it, it was on my library list, so I got to read it sooner than planned. Overall very good. A few times it veered into slightly too-self-helpy-for-my-taste territory (but even then, it's never cloying) but overall it was in interesting combination of anecdotes from her pre-, during, and post-White House life that explain and illuminate her advice for tough times. And "tough times" can apply to pretty much whatever feels tough to you.
Song of Flight by Juliet Marillier – This was from my Aussie book buddy. I haven't gotten to it yet but I plan to read the whole Warrior Bards trilogy next year, and this is the final one.
Vita Nostra by Marina and Sergey Dyachenko – Another gift from my Aussie book buddy, I'm always a fan of magical schools, so I've been wanting to read this one for a while. Actually I just now got the idea to maybe do a list of books set in magical school next year…
Heavens to Betsy and Betsy In Spite of Herself by Maude Hart Lovelace – This is the second volume of Lovelace's Betsy-Tacy series. I read the first volume at the very end of 2021, and I look forward to continuing. So far, at least, they're wonderful comfort reads. I bought this for myself at a pre-holiday used book binge!
Special Topics in Calamity Physics by Marisha Pessl– Another from the pre-holiday used bookstore haul. I've really enjoyed Pessl's other books, and I've been wanting to read this one for a while. It's my current read, and I'm enjoying it so far, but it's definitely not the kind of thing everyone would love (at least so far!)
Legends and Lattes by Travis Baldree – All through 2022 I was pretty good about not buying new books, but I had a week last month of the year! I was heading to see family, there was a bookshop at the bus station, I had time before my bus came, and I've heard really good things about this one. I mean, who can resist those circumstances?
The Very Secret Society of Irregular Witches by Sangu Mandanna – This was purchased at the same store and same time as the above. But this felt slightly less self-indulgent, because I had a good excuse for buying this one: it's a potential comp title for my WIP.