For That Artsy Reader Girl's Top Ten Tuesday: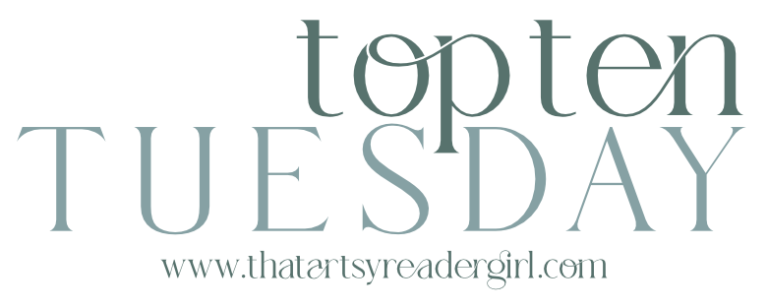 January 17: Bookish Goals for 2023
The Luminaries – Toward the end of 2022 I tried to read Elinor Catton's The Luminaries. It was difficult going and I put it down, because I heard about an instagram read along of the book taking place in February and March of this year. I think having the support of a read along will be helpful for tackling this long, dense book.
Rereads – I'm not usually much of a rereader because I tend to get distracted by all the new books out there. I'm also afraid of favorites not living up to my memory. But there are some books that I want to revisit, so I'm going to try to do that this year. Here's a post about them.
Unread books – Like many of us, I've got an accumulation of books I haven't read yet sitting on my shelf. Some I've been procrastinating quite a while, either because I'm intimidated, or because I haven't been in the mood for them. But I'm definitely going to try to reduce the quantity of unread books on my shelf.
Finish drafting my WIP – This is related to writing, but since I'm writing a book (or what I hope will be one someday), I think this is relevant. I've described some of my struggles with the the book I'd been working on, so I put it down and started to work on something else. Well, really I picked up something I'd put down several years ago. After a struggle and an attempt to pre-plot that didn't work out, I finally gave myself permission to pants, and feel reinvigorated. I want to finish at least one draft of this in 2023.
Read more indies – I follow some indie writers on social media that are really creative and inspiring. I want to read more of their work in 2023. I also want to read more from small press authors. Some on my TBR:
Remember that goals are supposed to be fun and not the source of stress – Like most goals I have a tendency to put pressure on myself to meet reading goals. I always try to remind myself that reading goals are for fun and nothing else. My reading isn't measured by how many books I read in a year, but by what I get out of them.
Be open to surprises – Bookish goals and TBRs are fun, but I also want to be open to picking up a random book and discovering I love it. I want to leave room to let that happen, by sometimes breaking a book buying ban, or stopping in at the library when I mean to go straight home.