For That Artsy Reader Girl's Top Ten Tuesday: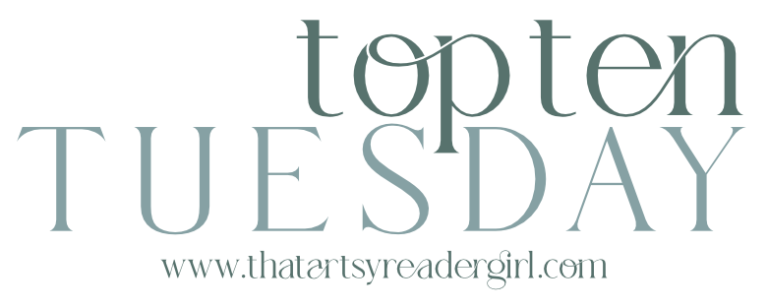 January 31: Freebie
Once I started doing some research this turned out to be more than ten! I had no idea so many celebs have book clubs!
I think there are different "levels" of celebrity book clubs. Some are more casual, while others seem to be almost a business. I also think the celebs have different levels of personal involvement. But I like seeing what celebs are reading. It's my favorite form of celeb "gossip" and I think these can often inspire nonreaders to pick up a book.
Oprah Winfrey – Oprah's Book Club – I think this was one of the first such clubs, starting in 1996. In 2002 Oprah closed it for a while, saying she couldn't keep up with the reading for the club, while still finding books she enjoyed. It was revived in 2003 with books being recommended on a more limited basis. In 2012, she launched Oprah's Book Club 2.0 as a joint project between OWN: The Oprah Winfrey Network and O: The Oprah Magazine. In 2019 a revival of the video book club appeared on Apple TV+
Some of the (most recent) books:
Reese Witherspoon – Reese's Book Club – Every month, Witherspoon picks out a book with a woman at the center of the story. She also has a tendency to make film/tv adaptations of these books either as an actor or a producer (or both). Members download the book club app and set up a profile. The Readership is a pay it forward platform aimed at promoting literacy, advancing diverse voices and making books widely available. The club also includes Lit Up, a fellowship for unpublished, underrepresented female writers. Fellows participate in a writers retreat and are matched with mentors leading up to the publication of their work.
Some of the (most recent) books:
Natalie Portman – Natalie's Book Club – This seems to take place mostly on Instagram. Started in 2020, Portman interviews the authors of her book pick, posts quotes and discussion questions, and also features author's book recommendations.
Some of the (most recent) books:
Emma Watson – Our Shared Shelf – In 2016, Watson started this feminist book club as an extension of her work with UN Women. Initially starting on Goodreads, Watson selected a book each month and posted questions and prompts for discussion. These discussions took place on Goodreads and Instagram. However, in 2020, Watson stepped back from the Goodreads club, leaving the boards unmoderated, but leaving all previous conversations open. She also continues to make Instagram recommendations using the #oursharedshelf.
Some of the books:
Emma Roberts – Belletrist – As a kid, Emma Roberts and her BFF Karah Preiss lived on opposite sides of the country. They would send each other books with notes on them in the mail. In 2017, they launched Belletrist, which started with a monthly recommendation, independent bookstore of the month, author interviews and more. It's expanded over the years, and they've recently partnered with BookClub to introduce video content and audio conversations with featured authors.
Some of the (most recent) books:
Caitriona Balfe – Caitriona Balfe Book Club – The star of the Outlander TV series launched this club in 2020 on Instagram, It doesn't seem like the picks are at regular intervals. She seems to select a book and then schedule a discussion which takes place on IG Live. However, the last one was in March 2021, so I'm not sure how active this one remains.
Some of the books:
Florence Welch – Between Two Books – Florence Welch, of Florence + the Machine started this club in 2012, when a teenage fan suggested the idea to her. It's led by Florence Welch and a small team of others, but also features guest recommendations from various celebs. Book discussions take place on social media, along with readings and author interviews.
Some of the (most recent) books:
Patti Murin – Patti Reads Book Club – Patti Murin might not be a household name, but for theater geeks like me she is! The star of the Broadway production of Frozen, and prolific audiobook narrator, suggests books each month. Then that book is discussed on a forum. However it looks like the forum hasn't been active since 2019. In 2022 Murin tweeted this, and it looks like she's migrated to Instagram for sharing reads and recommendations.
Some of the (most recent) books:
Noname – Noname Book Club – Each month rapper and poet, Noname, along with a guest, select two books by authors of color to read and discuss. This club has various local chapters around the country. There's also a monthly national zoom discussion call about the picks. They also send their monthly picks to incarcerated people through their Prison Program.
Some of the (most recent) books:
Wayward Lives, Beautiful Experiments by Saidiya Hartman
Care Free Black Girls by Zeba Blay
Intimate Direct Democracy by Modibo Kadalie
Kaia Gerber – Kaia Gerber Book Club – Model Kaia Gerber launched this club in 2020 during lockdown. She recommends books via Instagram and then hosts an IG live discussion with the author of the book (or star of the movie, on occasion)
Some of the books:
Gwyneth Paltrow – Goop Book Club – Many people know that Paltrow runs a lifestyle company called Goop. They may not know that there's a Goop book club. The books are listed on the website and discussed in a private Facebook group and across social media with #goopbookclub. Author Q&As and live video discussions are also posted frequently.
Some of the (most recent) books:
Jimmy Fallon – Fallon Book Club – The Tonight Show host, Jimmy Fallon and his team periodically select books for viewers to read and discuss. These discussion happen on the Facebook group and social media using #fallonbookclub. Fallon actually joins in some of these discussion from time to time.
Some of the books: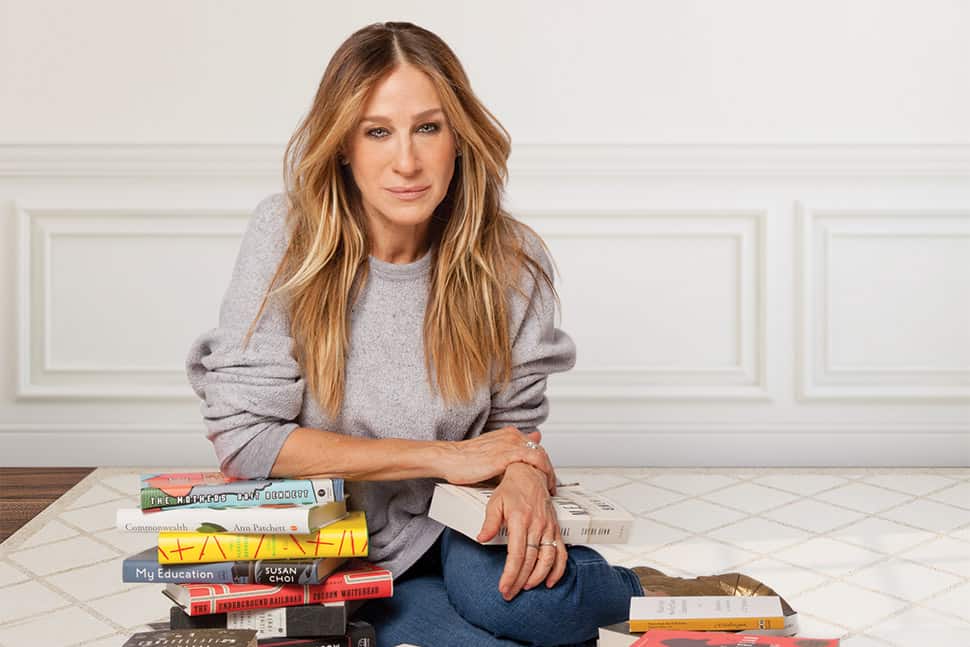 Sarah Jessica Parker – Goodreads page – This is more of an overall book cheerleader presence than "club." In 2016 Parker entered the publishing business, launching the SJP for Hogarth imprint dedicated to publishing work from emerging and established writers. From 2017 to 2019 Parker also served as the chair of the American Literary Association's Book Club Central, an online platform for book clubs and readers. Book Club Central is no longer active, but you can still see some past pics on Parker's Instagram, as well as more recent recs. In 2022 it was announced that she was launching a new imprint, SJP Lit, where she says she wants to acquire books about "unfamiliar territory" regarding people and places.
Some of the books: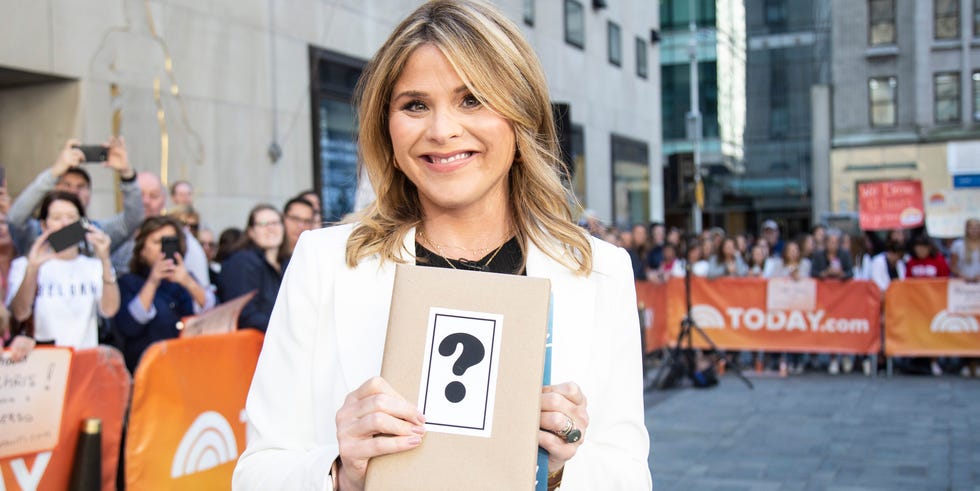 Jenna Bush Hagar – Read with Jenna – Hagar is the co-host of Today with Hoda and Jenna. Each month, she picks a book that the club reads and discusses on the private Facebook page, as well as Instagram and across social media with the #ReadwithJenna. In addition to recommending her book club picks, she also often recommends related books (aka "readalikes")
Some of the (most recent) books:
Amerie – Amerie Book Club – Singer/songwriter/author Amerie launched this club in 2018 with a commitment to highlighting diverse authors and unique perspectives and voices. It's driven by a social media schedule on YouTube and Instagram using the hashtags #ABC #AmeriesBookClub and #ReadwithAmerie. At the end of each month, an IG Live session takes place where the author will answer reader questions.
Some of the (most recent) books: