For That Artsy Reader Girl's Top Ten Tuesday: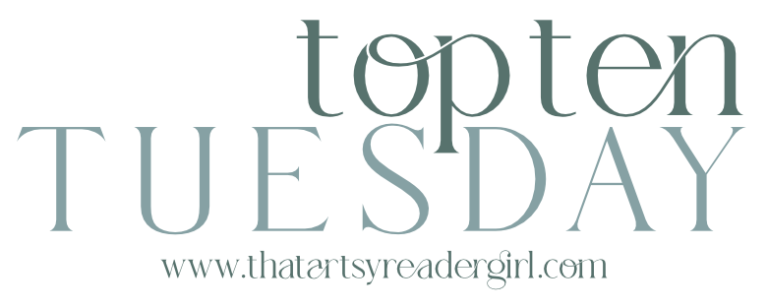 August 30: School Freebie (In honor of school starting up soon, come up with a topic that somehow ties to school/education. The book could be set at school/college, characters could be teachers, books with school supplies on the cover, nonfiction titles, books that taught you something or how to do something, your favorite required reading in school, books you think should be required reading, your favorite banned books, etc.)
I decided to go with teacher characters here. I tried to stay away from children's books (because there are a lot of teacher characters there!) but I had to include a couple.
Villette by Charlotte Bronte – Yes, I know Jane Eyre is a teacher too, but since this book focuses more on school life, I went with it. Though now it strikes me that The Professor was also a possibility…
11/22/63 by Stephen King – In this one the main character is a teacher and a time traveler. He has to stop Kennedy's assassination, but he gets to the 60's early so he spends two years teaching high school. To say that isn't the most exciting part of the book is sort of an understatement.
Up the Down Staircase by Bel Kaufman – I have a feeling that trying to teach in a classroom that's falling apart, while buried under paperwork, with no supplies, is, sadly, timeless. This book is funny just as often as it's sad though.
Matilda by Roald Dahl – Obviously Miss Honey is an example of teaching at it's best, and the Trunchbull is teaching at it's worst. As a adult though I do wonder: Miss Honey is so sweet, how does she handle kids when they're disrespectful? It seems like they'd walk all over her…
Anne of Green Gables by LM Montgomery – Miss Stacy breathes new life into school in Avonlea. She opens up the world for her students. Later in the series Anne becomes a teacher herself.
The Magic School Bus by Joanna Cole – Ms. Frizzle is, well, let's call her a truly unique educator. Though, as an adult, I do have to wonder: who approves and funds those field trips!? What kind of an administrator does that school have?
The Magus by John Fowles – Nicholas Urfe is an Englishman who accepts a teaching position on a remote Greek island. He doesn't spend much time teaching though. He spends far more time playing bizarre mind games with a local reclusive millionaire.
The Lake of Dead Languages by Carol Goodman – Twenty years ago, Jane Hudson left her girls private school after a tragedy involving her friend. So of course she accepts a teaching position at that school many years later. What could go wrong?
The Weird Sisters by Eleanor Brown – Three sisters raised by an English professor who speaks almost entirely in verse. Of course they're weird!
The Summer Before the War by Helen Simonson – Beatrice Nash is the attractive new Latin teacher in Rye in 1914. She's also a struggling writer and a forward thinker, which means she may bring some change to the small town..