It is a truth universally acknowledged that Jane Austen fans both love and hate adaptations of her work. We're eager to see a new interpretation of a beloved work, but when it's not done right, we get angry. Sometimes, very angry.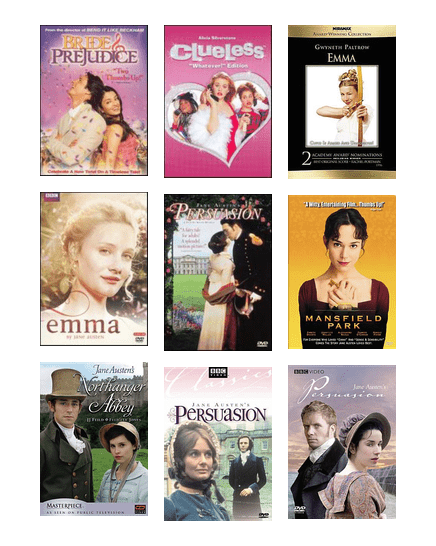 Unless you've been living under a rock, you're probably aware that Netflix recently released an…um… controversial, adaptation of Persuasion. When the trailer first came out, there was an outcry: people were not happy about direct to camera addresses, modern dialogue and language, and what looked like slapstick humor, in an adaptation of Austen's most delicate, subtle work.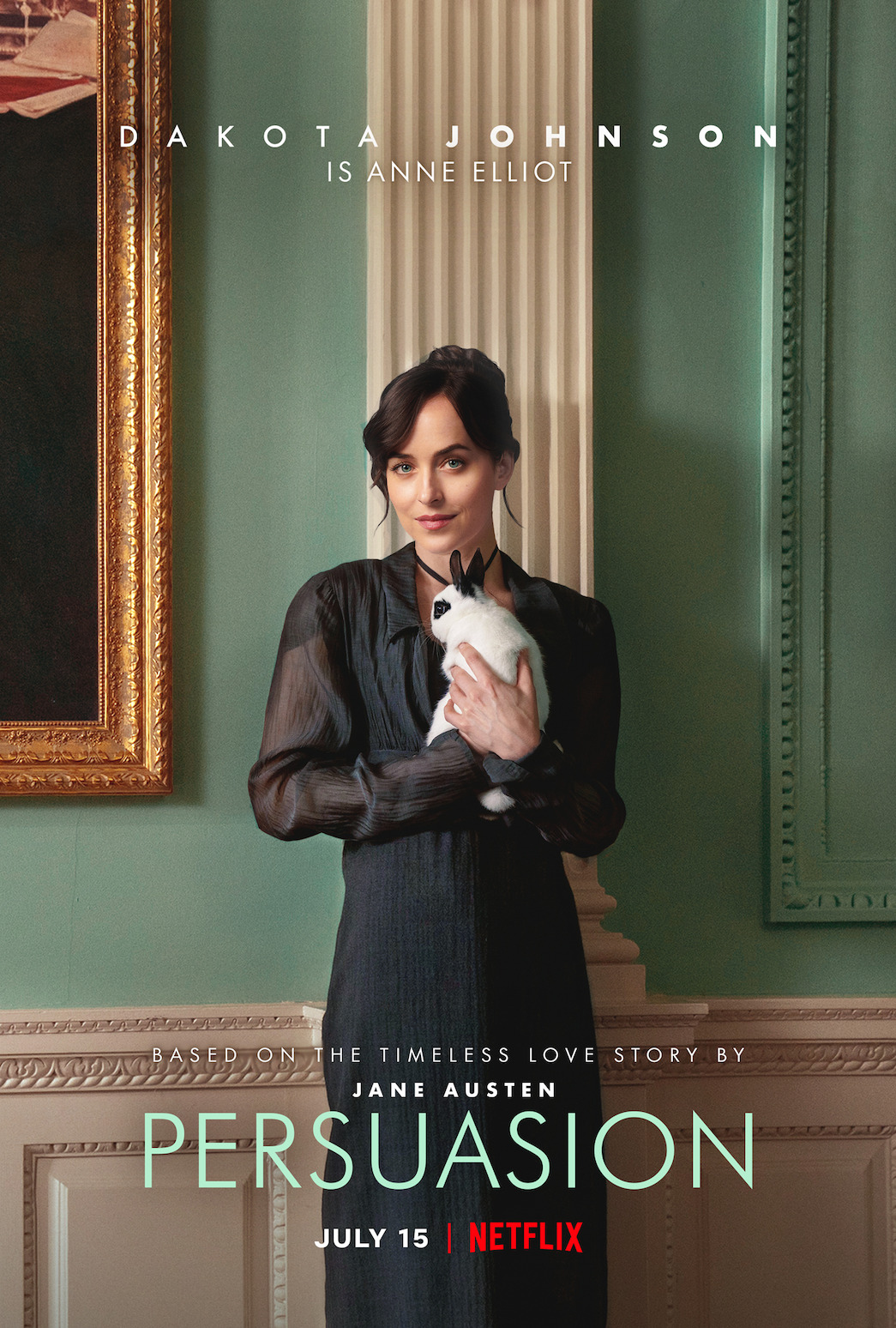 So I knew going in, that whatever I'd be watching, it wouldn't be Persuasion as written by Austen. I tried to let those expectations go and watch it with an open mind. As a standard Hollywood romantic comedy, it was fine. No more, no less. I certainly didn't find it as offensive as some did! The historically anachronistic elements didn't bother me because they seemed intentional. But there's no Jane Austen there, and when I wanted her, I felt her absence. For example, when Anne reads the note that Captain Wentworth has written her, that beautiful love letter comes off like a note jotted on a post-it with a number two pencil. Actually, I won't say there's no Jane Austen there. Rather it's the wrong Jane Austen. While Austen is known for satire, Persuasion isn't where those elements primarily come out.
Not long after, I happened to catch Modern Persuasion. This 2020 film is, as it sounds, Persuasion set in the modern day. Wren Cosgrove fell in love with Owen Jasper in college. After graduation he wanted to move to California, and asked her to come with him. Wren's godmother didn't think it was such a good idea, and told her so, in no uncertain terms. Years later, wealthy and successful, Owen hires Wren's company to promote his new app… This movie is very…OK. Again, it's fine as a romcom but it's not the best of Hollywood's romantic comedy offerings by a longshot. It's not a Hallmark movie but it feels very "Hallmark-esque" (yes, I did make up that word.) Even though this movie is set in contemporary New York City, it feels similar to Netflix's version. Both try to force Persuasion into a romantic comedy "box." While much of Austen's work fits in that box, Persuasion (despite a beautiful romance and a happy ending) doesn't.
So I thought about some of the other adaptations of Austen's work that I've seen. I think my first Austen exposure was rather obliquely through the film Clueless. If you're not in the know, Clueless is an adaptation of Austen's Emma set in a high school in Beverley Hills in the 1990's. I saw it for the first time when I was about ten, and I was sure that's what high school would look like for me (reader, it was not.) It wasn't until I was in college, years later, that I actually read Emma and it became my favorite Austen novel. I still maintain a great fondness to Clueless for being a sort of instruction to Austen's themes albeit in a very different milieu. I'm still surprised that Clueless managed to pull off what it did, as well as it did.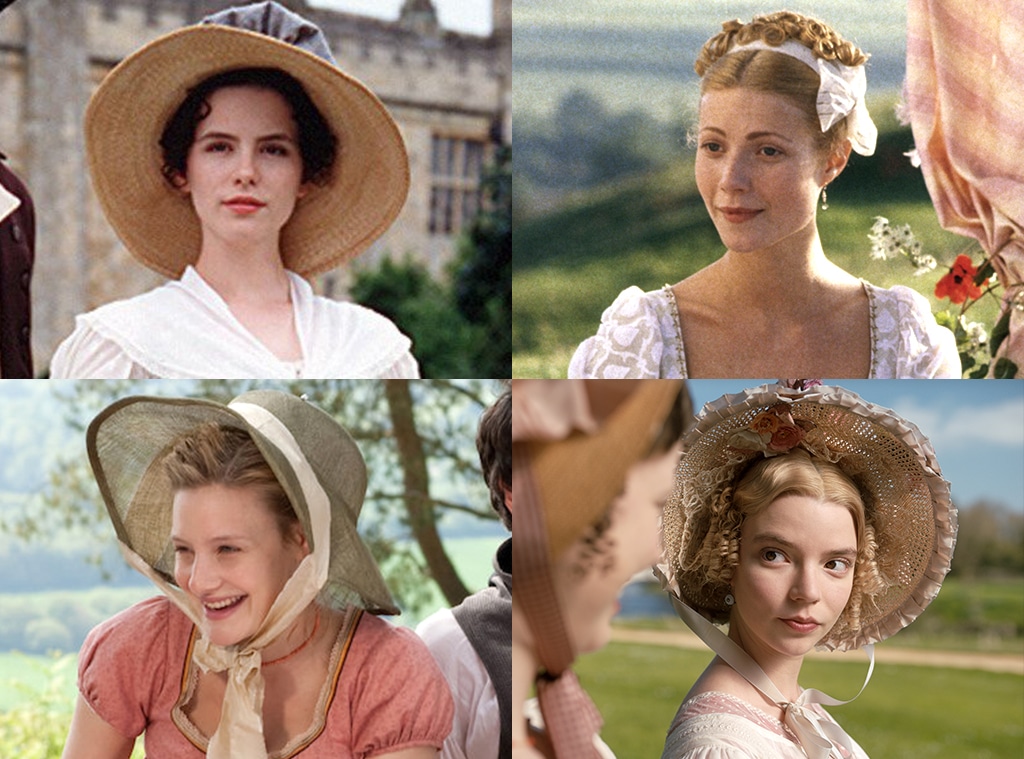 But it's far from the only time that Emma has been done well onscreen. I'm probably the only Austen fan who is partial to the 1996 film with Gwyneth Paltrow, but she always always struck me as very Emma-y. Plus I really like Jeremy Northam as Mr. Knightly and Toni Collette as Harriet Smith. But the 2020 film has a lot to recommend it. So does the 1996 ITV film with Kate Beckinsale and the 2009 miniseries with Romola Garai.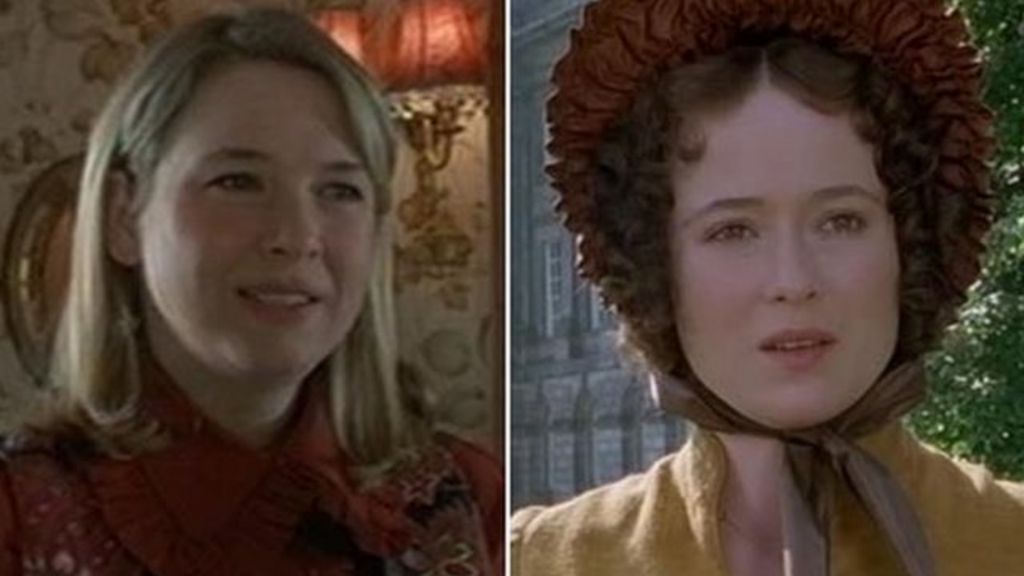 In 1996 Helen Fielding introduced the world to Bridget Jones. Bridget was the single, thirty-something, Londoner who launched a genre. She also inspired a hit motion picture in 2001. But before there was Bridget, there was Lizzie. Lizzie Bennet to be precise, heroine of Pride and Prejudice. Lizzie and Bridget were different. Aside from the nearly two centuries between them, Lizzie was country girl, a nonsmoker, didn't work in publishing, and didn't get drunk five nights a week. But they both loved a Mr. Darcy. Lizzie's was Fitzwilliam Darcy and Bridget's was Mark Darcy. Both Darcys were played by Colin Firth in notable adaptations. Both got sidetracked and prejudiced by Mr. Wrong (Wickham and Cleaver respectively) before realizing that Darcy was right there all along.
Pride and Prejudice also has a history of being adapted well. Any Jane-ite can tell you which she prefers: the 1995 BBC miniseries or the 2005 film. Just for the record, I'm all about the miniseries! But if you're not looking for a literal adaptation perhaps you'd like zombies with your Austen? Or would you prefer it Bollywood style? Maybe a sequel done as a murder mystery?
Is Bridget Lizzie? No, not by longshot. Just like Clueless's Cher isn't Emma. But regardless of how faithful adaptations are, the unfaithful ones don't usually feel as gratingly "off" as the recent adaptations of Persuasion. That's because Pride and Prejudice and Emma are both very different books from Persuasion. On the surface, that's not so clear. All three are set in the same geographic location, at the same time period. All three deal with issues of love, marriage, money and family, among the same social class.
But Emma and Pride and Prejudice are both what I'd call coming of age comedies. Emma and Lizzie are both naïve at the beginning, despite both thinking they're very wise. Wisdom is developed in both their stories, through life, and mistakes, and being humbled, and falling down, and getting up again. In Persuasion much of that has already happened before we meet Anne. She's loved and lost before we open the first page. She's changed as a result of suffering, taken responsibility for her mistakes and been humbled. She's more an adult that Austen's other two heroines, she's more introspective and brooding. Actually, characters in Persuasion repeatedly comment that Anne has lost the "bloom" of her youth. Therefore it feels more wrong and jarring to see her act like a perky heroine in a romantic comedy. It's not that they're no humor or wit in her tale. There is. But there is also a hard-won wisdom. That's what feels missing in the most recent films.
I, personally, would recommend the 1995 film for those seeking Persuasion out onscreen. But if you prefer there's also a 2008 TV movie. While neither is perfect, both feel far more like they're based on the novel Jane Austen wrote than either of the more recent versions do.
In thinking about my favorite Austen adaptations, and the less successful ones, it seems like the ones that do well, understand that there's more to Austen's work than just a funny love story. You could read Jane Austen for political commentary. You could read her for life lessons. And some of the more successful adaptations recognize that. Clueless has a lot of social satire. By it's very title, it's telling us that Cher is, at the beginning, "Clueless" about the real world. Bridget Jones highlighted a period of life that didn't really exist for women in Austen's day: after college and before marriage. It highlighted trying to establish oneself in a career just as much as in romance. Those are things Lizzie Bennet might do if she lived 200 years later (even though Bridget does a lot of things she probably wouldn't do!). Neither are the stuff of great literature mind you, but they realize that their source material is.
A lot goes into whether or not an adaptation works. It's not just about sticking closely to the events on the page, and making sure each character looks exactly as described. It's about knowing your medium; understanding that what works on the page might not work on the big screen. What works on film, might not work as a four part miniseries. But I think a big part of it is also about respecting the complexity of your source material, rather than trying to push it into a pre-cut genre shape. It's about recognizing what makes it unique from others in it's genre rather than trying to hop onto a successful bandwagon.
And yes, I know I haven't even gotten to Mansfield Park, Northanger Abbey and Sense and Sensibility! Not to mention how wide this topic can be if we start including things like Love and Friendship (Lady Susan), Sanditon (TV series and novel fragment), bio pics, etc.
What do you think? Have you seen any of these movies? Did you like them, hate them, something in between?