For That Artsy Reader Girl's Top Ten Tuesday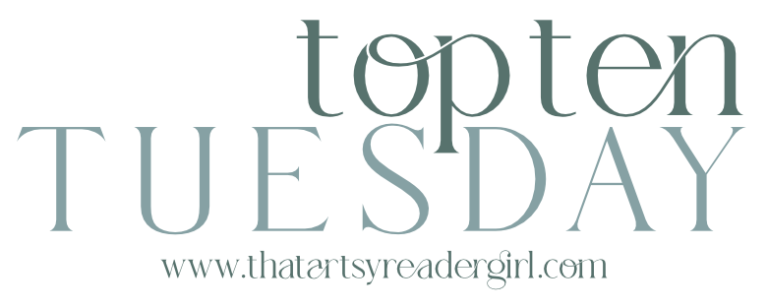 Today's topic is
February 22: Dynamic Duos (Submitted by Elley @ Elley the Book Otter)
I decided to tweak it a bit and make it Dynamic Detective Duos. I'm leaving out Holmes and Watson, because that seems to obvious!
Cam Jensen and Eric by David A. Alder – These were favorites when I was about 7 or 8. Cam was a girl who uses her photographic memory to solve crime. Eric Shelton is her friend who is usually along for the ride.
First introduced in Cam Jensen and the Mystery of the Stolen Diamonds.
The Hardy Boys series by Franklin W. Dixon– Truthfully, as a kid I was more of a Nancy Drew girl. But she either worked solo or alongside her two friends, Bess and George, making them a trio not a duo. But the Hardy Boys were fun too and they qualify for this list!
First introduced in The Tower Treasure.
Tommy and Tuppence Beresford by Agatha Christie – I'm actually just getting to know Agatha Christie's husband and wife detective duo. One of my reading goals this year is to read more Christie.
First introduced in The Secret Adversary.
Poirot and Hastings by Agatha Christie– Poirot sometimes flies solo. But occasionally he does team up with Captain Arthur J. M. Hastings, OBE. Hastings serves as a companion, chronicler, and friend to Poirot, though he's not in every book by any means.
First introduced in The Mysterious Affair at Styles.
Lynley and Havers by Elizabeth George– I really liked this series for the first ten or so books, when Lynley and Havers were a team. Over time, the series has come to focus more on Lynley, who I find to be a less interesting character. Nonetheless, initially Inspector Thomas Lynley, the eighth earl of Asherton, makes a fun odd couple with the blue collar Sergeant Barbara Havers.
First introduced in A Great Deliverance.
Rizzoli and Isles by Tess Gerritsen – This was another series that I felt was really good in the old days, before it became really popular and launched a TV series (which was really only similar to the books in terms of premise)
First introduced in The Surgeon.
Flora Dane and DD Warren by Lisa Gardner – Flora isn't in all of the DD Warren books, but when she is their is a highlight. DD partners with other people in other books, but I love her chemistry with Flora. DD is a by the books police detective. Flora is sort of a vigilante avenger. But they've been known to team up from time to time.
First introduced in Find Her.
Hawthorne and Horowitz series by Anthony Horowitz– Daniel Hawthorne is a disgraced police detective who needs a ghost writer to document his life. He hires a meta version of author Anthony Horowitz.
First introduced in The Word is Murder.