For That Artsy Reader Girl's Top Ten Tuesday: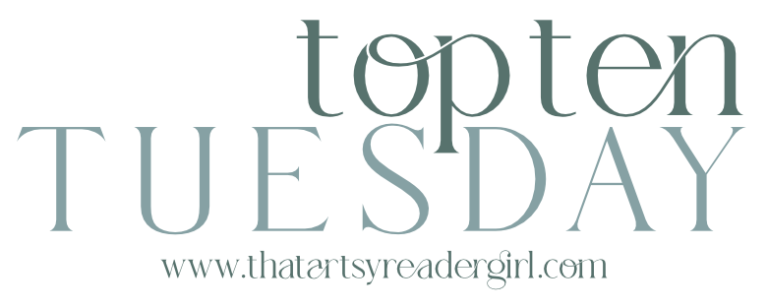 November 1: Unlikable Characters You Can't Help but Love (These are villains, criminals, jerks, etc. that make you fall in love with them anyway, perhaps because they evolve by the end or they're secretly wonderful and have been all along.)
For this one I'm just doing unlikable characters that I root for anyway. I don't often love them, but sometimes I'll root for them!
Gone With the Wind by Margaret Mitchell – This was the book I thought of when I saw the prompt. Scarlett is an around Not Very Nice Person. But somewhere over the course of the book I started cheering her on without even being aware of it (not that she became any nicer, because she didn't!), to the point where I kind of felt sympathy for her at the end.
Vanity Fair by William Makepeace Thackery – Thackery's novel is subtitled A Novel Without A Hero. While it may not have a hero, it certainly has a memorable protagonist in social climber, Becky Sharp, which is one of my favorite character names. Supposedly this was the character that inspired Margaret Mitchell to write Scarlett.
Forever Amber by Kathleen Winsor – This is another heroine in the Scarlett O'Hara mold, but she's British circa Restoration era. She actually gets involved with Charles II. She also gets mixed up in the Great Plague, the Fire of London, and other events. Not likable by any stretch of the imagination, but fun nonetheless.
Miss Pettigrew Lives for a Day by Winifred Watson– For much of this book Delysia is a twit and Miss Pettigrew is a prig. But together they're so much fun that it's hard not to like them! Just a note that this is one of the few books with a film adaptation that's as good as (or perhaps even better than?) the book, so if you haven't seen that it's definitely worth a look.
Gone Girl by Gillian Flynn– This is sort of a given, but I think Flynn did a great job of giving the reader two absolutely despicable protagonists, and making us invest in them anyway. I wouldn't say I even rooted for either one, but I wanted to see where they ended up!
Wuthering Heights by Emily Bronte – Another book where all of the characters are the authors of their own misfortune and bring misery upon themselves and others. Yet, somehow, it works! You can read some of my other thoughts on this one here.
The Secret History by Donna Tartt – Richard is an insecure sycophant. He's in a position to prevent some terrible things from happening, but he's so self centered that it's sort of oblivious to it. At the same time, the reader can sort of understand why: he's coming from a very different class background to his friends and he wants to be accepted. Not a justification by any stretch of the imagination, but it builds sympathy with the reader.