For That Artsy Read Girl's Top Ten Tuesday: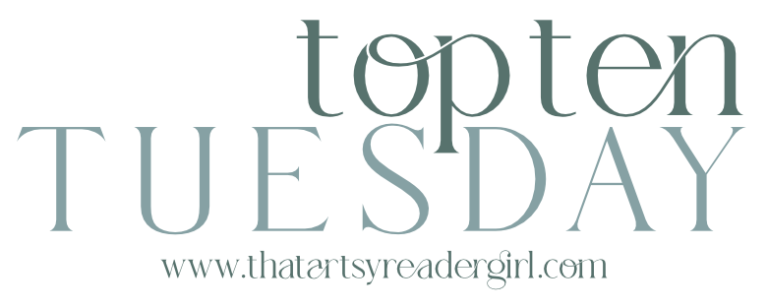 May 10: Bookish Characters (these could be readers, writers, authors, librarians, professors, etc.)
Once and Future Witches by Alix E. Harrow – Beatrice Belladonna is definitely a bookish character. She works in a library and ends up keeping another, magical library. I sort of picture her as an owl reading a book!
The Southern Book Club's Guide to Slaying Vampires by Grady Hendrix – The book club in this book has sort of an interesting evolution. They're founded for the purpose of reading Great Literature. But they start on true crime instead. They branch out from there to fictional crime and best sellers. By the end they read Dracula for research purposes.
Beach Read by Emily Henry – Augustus Everett writes literary fiction. January Andrews writes romance novels. When they discover they're staying next door to each othr for the summer, they decide to swap genres.
The Invisible Library by Genevieve Cogman – Irene is a spy for the titular Library. She finds and protects important works of fiction from different realities. She has a simple mission: retrieve a dangerous book from an alternate version of London. But the best laid plans…
The Jane Austen Society by Natalie Jenner – When Chawton, the final home to Jane Austen, is threatened just after WWII, a group of Austen fans band together to save the home and protect Austen's legacy.
The Book of Speculation by Erica Swyler – Simon is a research librarian who gets a book from a rare book dealer that has some kind of connection to his family. As her reads the story it tells, he becomes afraid for the safety of his sister.
The Bookish Life of Nina Hill by Abbi Waxman – Nina prefers books to reality. She works in a bookshop, and her closest companion is her cat, Phil. She's not convinced that real life can ever live up to fiction. I know the feeling!
The Starless Sea by Erin Morgenstern – Zachery is a grad student who encounters a book that tells him a story from his own life. Confused as to how this happened, Zachery follows clues to an ancient, secret library far below the surface of the Earth.