For That Artsy Reader Girl's Top Ten Tuesday: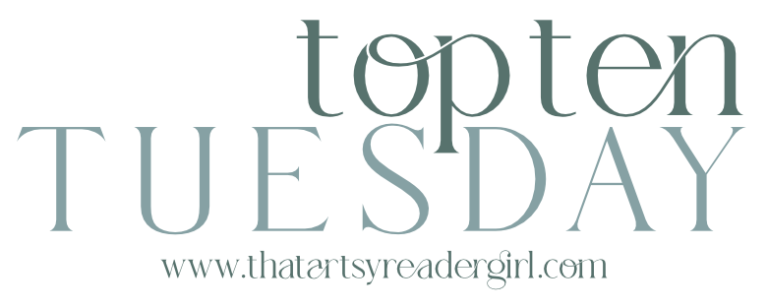 May 24: Book Quote Freebie (Share your favorite book quotes that fit a theme of your choosing! These could be quotes about books/reading, or quotes from books. Some examples are: quotes for book lovers, quotes that prove reading is the best thing ever, funny things characters have said, romantic declarations, pretty scenery descriptions, witty snippets of dialogue, etc.)
No common themes here other than that I gave these books 5 stars (some were rereads) and these quotes stood out to me.
The Once and Future Witches by Alix E Harrow – "In the stories, it's generally best to do whatever the hell the talking animal tells you."
The Wolf and the Woodsman by Ava Reid– "Stories are supposed to live longer than people, and the turul is the most ancient story of them all. Tears go running hotly down my face. Maybe killing it will save this generation of pagans, but what about the next? When the fabric of our stories thins and wears, the people will be alive, but they won't be pagans anymore. And that, I realize, is what Virág always feared the most. Not our deaths, or even her death. She was afraid of our lives becoming our own. She was afraid of our threads snapping, of us becoming just girls, and not wolf-girls."
To Say Nothing of the Dog by Connie Willis – "I was never going to get any sleep. I was going to have Alice in Wonderland conversation after Alice in Wonderland conversation until I died of exhaustion. Here, in the restful, idyllic Victorian era."
Tom's Midnight Garden by Phillipa Pearce – "I meant to ask Hatty questions about the garden,' Tom wrote to Peter, 'but somehow I forgot.' He always forgot. In the daytime, in the Kitsons' flat, he thought only of the garden, and sometimes he wondered about it: where it came from, what it all meant. Then he planned cunning questions to put to Hatty, that she would have to answer fully and without fancy; but each night, when he walked into the garden, he forgot to be a detective, and instead remembered only that he was a boy and this was the garden for a boy and that Hatty was his playmate."
The Ten Thousand Doors of January by Alix E Harrow – "Those of you who are more than casually familiar with books — those of you who spend your free afternoons in fusty bookshops, who offer furtive, kindly strokes along the spines of familiar titles — understand that page riffling is an essential element in the process of introducing oneself to a new book. It isn't about reading the words; it's about reading the smell, which wafts from the pages in a cloud of dust and wood pulp. It might smell expensive and well bound, or it might smell of tissue-thin paper and blurred two-colour prints, or of fifty years unread in the home of a tobacco-smoking old man. Books can smell of cheap thrills or painstaking scholarship, or literary weight or unsolved mysteries."
Klara and the Sun by Kazuo Ishiguro – "Our generation still carry the old feelings. A part of us refuses to let go. The part that wants to keep believing there's something unreachable inside each of us. Something that's unique and won't transfer. But there's nothing like that, we know that now. You know that. For people our age it's a hard one to let go."
The Age of Innocence by Edith Wharton – "It was the old New York way… the way people who dreaded scandal more than disease, who placed decency above courage, and who considered that nothing was more ill-bred than "scenes", except those who gave rise to them. "
Neverworld Wake by Marisha Pessl– "We are all anthologies. We are each thousands of pages long, filled with fairy tales and poetry, mysteries and tragedy, forgotten stories in the back no one will ever read."
Rebecca by Daphne DuMaurier – "Men are simpler than you imagine my sweet child. But what goes on in the twisted, tortuous minds of women would baffle anyone."
Song of Achilles by Madeline Miller – "He is a weapon, a killer. Do not forget it. You can use a spear as a walking stick, but that will not change its nature."