For That Artsy Reader Girl's Top Ten Tuesday: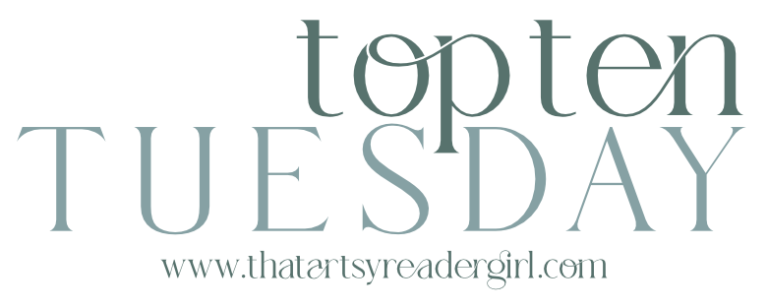 Today's topic was:
October 11: Books I Read On Vacation (bonus points if you tell us where you were!) (Submitted by Dedra @ A Book Wanderer)
But decided to change it a bit and make it books about vacations:
The Enchanted April by Elizabeth Von Arnim – Four different English women decide to rent a home in Italy for a month. Things are tense at first, but then they start to bond and find ways to bring their vacation back home with them.
The Hunting Party by Lucy Foley – A group of college friends reunite every year for a New Year's trip. This year, they're spending the time at a Scottish highlands estate. But then a body is found, and long festering resentments and secrets amongst the group flare up.
In A Dark, Dark Wood by Ruth Ware – Nora is invited to the English countryside for a bachelorette party for a friend she hasn't seen in about a decade. Then, she wakes up in the hospital with the knowledge that there has been a murder, but not much more than that. They time frame of the novel moves back and forth, eventually revealing what happened.
The Interestings by Meg Wolitzer – This is about six teenagers at summer camp at a summer camp in the Berkshires who form a lifetime bond. The novel follows them over the next thirty years, but their experiences of that summer vacation are always central to their characters. Eventually a few of them make it back full circle.
The Sanitorium by Sarah Pearse – Le Sommet is a former TB sanatorium turned minimalist hotel in the Swiss Alps. Elin's brother and his fiancée, Laure, are celebrating their engagement there, and invite Elin and her partner. But then Laure goes missing and a storm cuts off the hotel…
Crazy Rich Asians by Kevin Kwan – A New Yorker heads to Singapore with her boyfriend, to go to his best friend's wedding, and also to meet his family. Unexpectedly the family turns out to be insanely wealthy, and not thrilled about this relationship.
A Room with A View EM Forester – Lucy and her cousin, Charlotte are on vacation in Florence, Italy when they realize that their room doesn't have a very nice view. Another guest offers to swap, and this acquaintance ends up changing the course of Lucy's life.
The Light in the Piazza by Elizabeth Spencer – The above book made me think of this one, also set in Florence. In this case, it's the destination of Margaret and her daughter, Clara. Visiting from North Carolina, Clara finds a romance that draws her mother into a moral quandary.
Where'd You Go, Bernadette by Maria Semple – When her daughter Bee wants to go to Antarctica as a reward for good grades, it presents a challenge for her reclusive mother Bernadette. But the planning ends up throwing Bernadette over the edge and she disappears. To find her mother, Bee goes to the ends of the Earth…