For That Artsy Reader Girl's Top Ten Tuesday: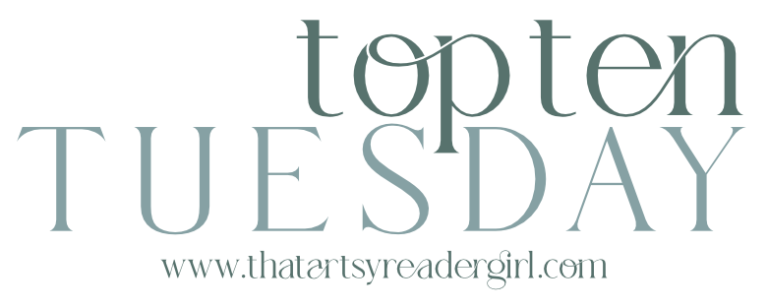 Today's topic is
March 22: Books With an Adjective In the Title (Submitted by Nicole @ How to Train a Book Dragon)
I also decided to evaluate the adjective: does it accurately describe the book? Let's see!
These Violent Delights by Chloe Gong – Yep, "violent" describes this one pretty well I'd say. The other adjective I might use is "gory."
A Wild Winter Swan by Gregory Maguire – I don't think I would call this book, or the swan in it particularly "wild." Actually considering the fact that the swan is significantly human, I might call it fairly tame. He can talk and reason!
The Mysterious Affair at Styles by Agatha Christie– Yes, in this case I would call the affair at Styles (a murder, naturally) fairly "mysterious." Nothing that Poirot can't handle though!
The Silent Patient by Alex Michaelides – This adjective is fairly literal. The patient in this book is silent. She does not speak. We do, however, learn a lot about her regardless.
The Invisible Life of Addie LaRue by VE Schwab – In this case it's not really literal. Addie is perfectly visible, but her life is "invisible" because she's always forgotten as soon as she's out of sight.
The Invisible Library by Genevieve Cogman – Again, not literally "invisible," but definitely a shadowy organization.
Betsy and Tacy Go Over the Big Hill by Maud Hart Lovelace – It's hard to say here, because I don't know how big the hill actually is. The book doesn't give an elevation! But I suppose it's a big step for the characters.
The Invisible Girl by Lisa Jewell– Definitely metaphorical once again (wow, there are a lot of books with "invisible" in the title!) But she does disappear, as in, people can't find her.
Royal Blood by Rhys Bowen – Yes, several of the characters here have "royal blood." And there are some concerns about blood being spilled, but the actual murder in this case is a poisoning.
The True and Outstanding Adventures of the Hunt Sisters by Elizabeth Robinson – Well, the book is fiction, so I suspect it's not "true." At the very least it's fictionalized. As for "outstanding," it's probably not the word I'd use, though it's not bad by any means.