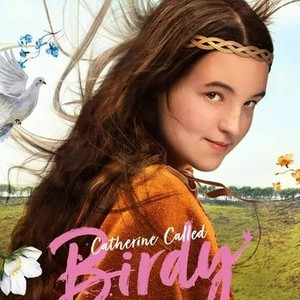 Catherine, Called Birdy– book by Karen Cushman – copied and pasted from my Instagram post:
Overall I found it to be an enjoyable adaption of on of my favorite middle grade novels but I did have a few issues with the ending.
MILD SPOILERS HERE
************
The book ended on an ambiguously happy note. The film made it far less ambiguous. It was definitely what the viewer would have wanted for the character, but historically speaking, it was anachronistic. The anachronistic element didn't ruin anything for me really because there were many, seemingly intentional, anachronistic elements in terms of music, dialogue, etc. But for me, the ending took me out of thing in a way that those elements didn't. I don't say that's a bad thing because, as I said, the film's version is definitely nicer for the character! But it's just sort of a note I had on it. Overall, I'd still recommend it to fans of the book.
Luckiest Girl Alive – book by Jessica Knoll – I was kind of disappointed in this one. I liked the book because it was a thriller that also addressed some larger social and cultural problems. The film addressed those problems too, but to the exclusion of what made the book an entertaining read. Don't get me wrong: I'm all for a film addressing this content. But, in the book, I wanted to know Ani's mysterious backstory because it affected her present. I was given just enough information to slowly puzzle it together as I read. That's why the larger issues worked: because they were part of a compelling whole. Without that, what is left feels like a facile look and some serious problems.
The Wonder – book by Emma Donohue – I was actually surprised this film worked as well as it did. The book was beautiful but very ambiguous. It left things up to the reader to interpret. I was worried that ambiguity wouldn't work on film, which is a more concrete medium. But, fortunately, the filmmakers didn't feel the need to give the viewer easy answers. It feels sort of like a dream, which is just right for the source material.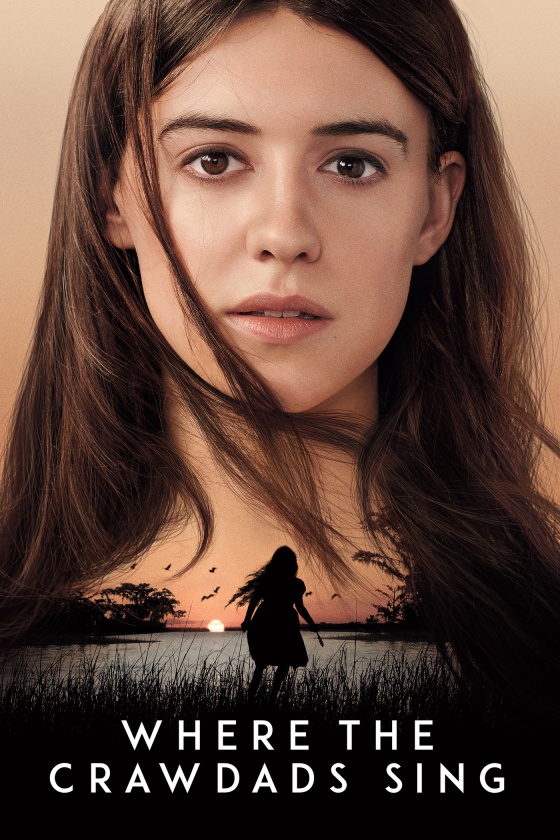 Where the Crawdads Sing – book by Delia Owens – This one is a little tricky for me to review because while I liked the book a lot, I didn't love it the way a lot of people did. I felt that the film adapted the story well, and that the scenery and setting were accurate to the descriptions in the book. Since the setting of the book felt almost more important to me than the plot or the characters, that was the part I most wanted to see done well, and it was.
The Midnight Club – book by Christopher Pike -This is copied and pasted from this post:
For context I loved The Haunting of Hill House and The Haunting of Bly Manor, but I wasn't so thrilled with Midnight Mass. I felt like this was a return to characters I cared about and invested in. I liked the frame structure with the kids having a story telling club, and us seeing each story, as the larger story of the club unfolds. I read Christopher Pike's novel it's based on about a million years ago. The series also seemed to incorporate some bits and pieces from Pike's other work. For some reason I remembered the book having a twist, that wasn't in the show. I looked it up, and it doesn't look like it was in the book either. So now I thinking something else entirely had that twist?
Persuasion – book by Jane Austen – Umm, I wrote a long post about this here. But here's the short version:
I knew going in, that whatever I'd be watching, it wouldn't be Persuasion as written by Austen. I tried to let those expectations go and watch it with an open mind. As a standard Hollywood romantic comedy, it was fine. No more, no less. I certainly didn't find it as offensive as some did! The historically anachronistic elements didn't bother me because they seemed intentional. But there's no Jane Austen there, and when I wanted her, I felt her absence. For example, when Anne reads the note that Captain Wentworth has written her, that beautiful love letter comes off like a note jotted on a post-it with a number two pencil. Actually, I won't say there's no Jane Austen there. Rather it's the wrong Jane Austen. While Austen is known for satire, Persuasion isn't where those elements primarily come out.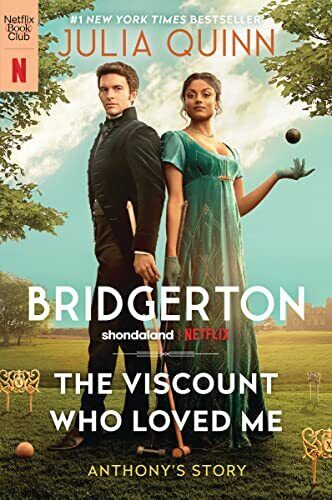 Bridgerton, season 2 – book (The Viscount Who Loved Me) by Julia Quinn – I actually preferred this to the first season of Bridgerton in many ways, and I think that where it diverted from the book, it was wise to do so. For the first 50% or so of the season it was fairly faithful. But, at a similar point in the book there was a plot point that would not have played well in a visual medium. I was curious to see how the show handled it, but aside from a brief mention, and a side plot involving something similar with other characters, it was all but omitted, which I think served the show well. I do wish the show hadn't played up the love triangle plot, but you can't have everything!
Magpie Murders – book by Anthony Horowitz – I actually still need to watch the last two episodes of this one, so take what I say with a grain of salt! I read the book about four or five years ago, and enjoyed it a lot. I thought it was an innovative twist on the whodunnit, which is typically not a genre that sees tremendous innovation. I think it was best to see the series a few years removed from the book, because while I remembered the overall premise, I'd forgotten most of the actual plot, so I'm able to enjoy the show without knowing all the answers.
Of course, there are also about 100 streaming channels out there that I don't get! I want to see all these but don't have access at the moment!
Pachinko (AppleTV+)
No Exit (Hulu)
Kindred (Hulu)
The Essex Serpent (AppleTV+)
The Time Traveler's Wife (HBO Max)
Station Eleven (HBO Max) (though I'm not sure how I'd feel about this one post-COVID…)
Anything else I need to see? Or anything that you disagree with me about?