For That Artsy Reader Girl's Top Ten Tuesday: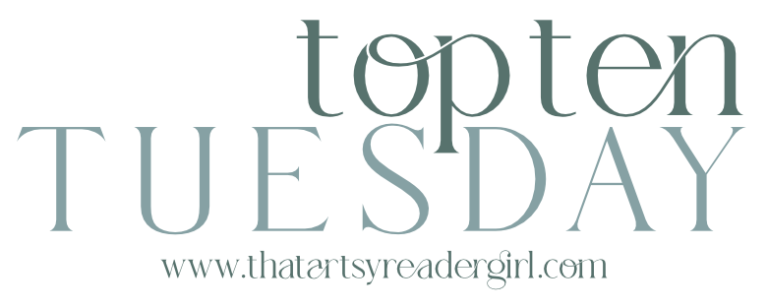 March 29: 21st Century Books I Think Will Become Classics (Submitted by Lisa of Hopewell)
I really love this topic actually. I've been thinking about it for a while, and here's what I've come up with.
Never Let Me Go by Kazuo Ishiguro -Published in 2005 this book already seems to have achieved a sort of modern classic status. It tackles issues of love, mortality, memory, the lives we value and those we don't. It's also a book that you can only say a little about without spoilers.
Pachinko by Min Jin Lee – 2017 A story that follows a family through several generations. It begins in the early 1900s when Sunja falls for a wealthy stranger, and learns she's pregnant, just as she learns he's married. She marries a minister instead and leaves Korea with him for Japan. That decision will reshape her family's future.
 A Little Life by Hanya Yanagihara 2015 – I'd be curious to see how future generations respond to this, since it is so polarizing now. I can understand why some people love it (beautiful writing and enduring themes), and why some hate it (the content is…difficult to say the least). It's about absolutely sickening abuse and it's aftermath, so if you don't want to read about that, be warned. But it's also about love and friendship. It asks which ties us more tightly, trauma or love? They answers are not be very comfortable.
 Station Eleven by Emily St. John Mandel- Published in 2014 I now think of it as the pre-COVID COVID novel. It'll be interesting to see how writing about a pandemic fairly accurately several years pre-pandemic plays into this book's legacy. What I liked about it was that it asks what humanity's legacy will be: art and beauty or death and destruction. And are those mutually exclusive?
Atonement, Ian McEwan – The film adaptation may have it's a legacy on it's own. But this book about family, class, memory, responsibility, and guilt, is it's own haunting magic trick of a novel.
House of Leaves by Mark Z. Danielewski– 2000- This novel/screenplay/notes/something-or-other is definitely a dizzying example of multiple narrators and texts within texts. It's even got it's own set of companion works by the other and others in different forms of media.
The Shadow of the Wind by Carlos Ruiz Zafon– 2001 – I think of this as a sort of valentine to books and libraries. It's one of my deepest hopes that both will last well into the next century, but this book celebrates what's lost and forgotten. Even in a best case scenario for books they won't all be remembered. I love the idea of a Cemetery of Forgotten Books!
Fingersmith by Sarah Waters– 2002- This is another book that's you're better off the less you know about it going in. But it's a favorite for it's twisty, gothic, Victorian-inspired narrative.