For That Artsy Reader Girl's Top Ten Tuesday: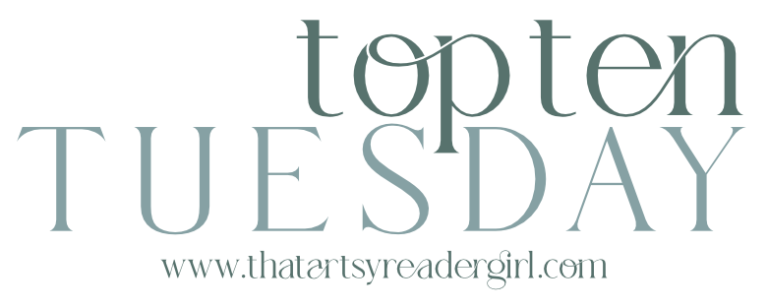 Today's topic was
June 28: Books On My Summer 2022 To-Read List
But that's sort of what I did last week. So I decided to go with this idea I stole from Orangutan Librarian. My attitude toward real life royalty in general is a "who needs it?" But I do enjoy a good palace soap opera on occasion!
American Royals by Kristin McGee – I can't leave this one off the list! If George Washington had been made America's first king instead of the first president, life in the US would probably look very different in some ways, and remarkably similar in others. At least that's the case for the latest generation of the American royal family. I read the first two in the series and really enjoyed them. The third is out now but I haven't read it yet.

Red, White and Royal Blue by Casey McQuiston – I'd heard a lot about this one, but I didn't love it as much as some people seemed to. I did like it, it was very enjoyable and sweet! But as I was reading, the practical problems that a romance between the son of the president and the British prince would have, kept intruding. I kept thinking "how come they both have such terrible security that they can sneak around so easily?" just as one example. Eventually that interfered with my enjoyment. I think I could have bought it, if it stayed in the realm of fantasy, but when it tried to bring in reality (to some extent at least), it didn't work as well.
The Autobiography of Henry VIII: With Notes by His Fool Will Somers by Margaret George – OK Henry is a pretty tough guy to make sympathetic! This author comes surprisingly close at times. But that's not to say it excuses any of his actions. It presents a compelling case for how he may have seen them though. I recommend the authors other work too in this area. She's tackled other monarchs including Helen of Troy, Mary, Queen of Scots, Elizabeth I and Cleopatra.
The Plantagent and Tutor series by Philippa Gregory – Because I can't stick to just one! These overlap quite a bit. They start with the story of Jacquetta Woodville, mother of Elizabeth Woodville, wife of Edward IV. It continues though several generations of a twisted family tree, that holds the fate of a nation in it's branches…
Queen of Camelot by Nancy McKenzie- This is one of my favorite Camelot stories. I found myself sympathizing with all of the characters, even when they were at odds. I thought that Guinevere and Arthur actually came off as likeable here, and therefore worthy of the loyalty they inspired! As a disclaimer though, I will say it's been about fifteen years since I read it, so who knows how accurate my memory is?
Her Royal Spyness series by Rhys Bowen – Yes, the main character is only a cousin to the actual royals, but she hangs around with them enough for me to count this. Lady Victoria Georgiana Charlotte Eugenie (Georgie) is 34th in line for the English throne in 1932. That means she's far enough away from the action to be flat broke, but the queen often calls on her for favors. And these favors tend to accumulate a bit of a body count…
Here Be Dragons by Sharon Kay Penman – When Llewelyn, Prince of North Wales marries King John (of England) daughter, Joanna as an attempt to make peace, no one expects it to be a great romance. But love grows in unexpected places, and Joanna finds herself caught between her husband and her father. This had some bits that I remember reading and thinking "yeah, right!" only to find out in the author's note that these were actual historical fact. Truth is sometimes stranger than fiction! Penman is another author who has covered a lot of royals. This book launches her Welsh Princes trilogy, but her Plantagenet novels are also worth a look (well, based on the two I've read so far…)
Katherine by Anya Seton – Katherine Sywnford wasn't a royal, but her children were. When John of Gaunt, Duke of Lancaster (son of Edward III, uncle of Richard II, father of Henry IV, grandfather of Henry V), falls for the already married Katherine in the 14th century, their scandalous romance lasts for decades and produces several children who are the direct ancestors of the last 700+ years worth of royals.
Queen Margot by Alexandra Dumas – When I was about seventeen or eighteen I went through brief obsession with this book, the film adaptation, and the characters in general, as a result of "discovering" them while doing a school project. In 1572, French Catholics and Protestant Huguenots had been in a decade long struggle for the country. Charles IX is technically king, but his mother, Catherine de Medici, is the one who pulls the strings. She arranges a marriage between her daughter, Margot, and the Huguenot king of Navarre, Henri de Bourbon. But when Protestants gather in Paris to celebrate the wedding, Catherine has something else planned for them. Meanwhile, poor Margot has been married against her will, and starts a torrid affair with a Protestant solider. Things get bloody.