For That Artsy Reader Girl's Top Ten Tuesday: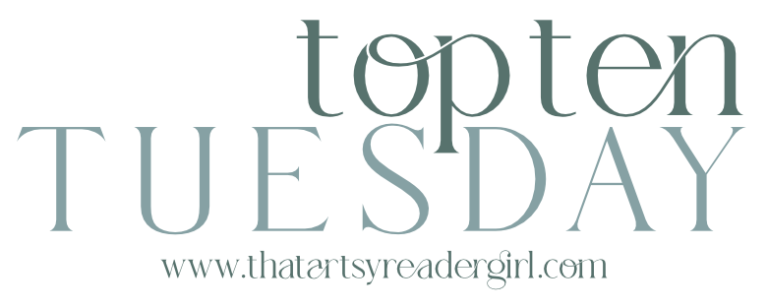 July 12: Book Covers That Feel Like Summer (Submitted by Ellie @ Curiosity Killed the Bookworm)
For this one I decided to go with books that I associate with summer rather than just covers. For many of them, they were books that I read in the summer and with which I have strong seasonal memory associations.
Sweet Valley series by Francine Pascal- In this case the setting, sunny California, feels very summery. I read these books throughout my childhood (Kids first, then Twins, then High.) I was about ten when I read the Sweet Valley High books and they, along with other things (looking at you, Saved By the Bell) set up some very unrealistic expectations about what high school would be like!
Chain Letter 2 by Christopher Pike – I read this on a camp trip to a baseball game when I was about eleven. I was never much of a sports fan, but I think I actually found a copy of this on the bus on the way to the game. I never read the first one. I read this on the bus ride, through the game, and on the way back. It was dark by then, but I only had a few pages left so I squinted. I remember being scandalized by some of the content!
Nancy Drew series by Carolyn Keene – Did anyone else live for summer reading at the library? I did, and I remember one summer they were doing some remodeling/reorganizing at the library and these were being kept in what was essentially a large closet. I was really into these books at the time though, so whenever I went to the library I'd have to ask special permission to go to the closet and get these!
Into the Wilderness by Sara Donati – I worked in a library the summer between my freshman and sophomore years of college, and I think I may have read more than I worked! This is a standout from that summer. I remember feeling resentful when I had to stop reading to help patrons.
Harry Potter and the Deathly Hallows by JK Rowling – I was working at a Barnes and Noble the summer this was released, and it was all hands on deck! I remember it was July 21, 2007 (yes, fifteen years later I remember the exact date) and we had a midnight release party at the store. It was packed with people (probably a fire hazard) and at one point I had to dress up as a witch for some kind of a potions skit. I may have blocked that part out!
The Dive From Clausen's Pier by Ann Packer – One summer when I was in college, I got some kind of insect bite. It was itchy and annoying at first, but no big deal until it got infected. They put me on a medicine for it that didn't work, so it started to spread. That lead to me being put in the hospital for three days so they could give me meds through an IV. I was reading this at the time, and will always associate it with summer in the ER: lots of waiting and lots of injuries!
Malibu Rising by Taylor Jenkins Reid – My book club picked this as our latest read because we got beachy, summery vibes from the cover. It was a fun book that would make a good beach read, but a bit of a let down for me personally after I loved Daisy Jones and the Six and The Seven Husbands of Evelyn Hugo. I didn't feel like this quite reached that quality.

Clan of the Cave Bear by Jean M. Auel – I read this one the summer before I started high school. And by "read" I mean devoured in about two days. It lead to a fascination with anthropology, ancient societies and human evolution ( all of which I still find very interesting.) I read the rest of the series that summer – well all except the last which hadn't been released yet – and found the quality to vary, but this was definitely the best of them.
The Other Side of Midnight by Sidney Sheldon – When I was about 12 or 13, my cousins and I went to Florida to spend a some time with our Grandma one summer. I picked this book up in her apartment, and I don't think I put it back down for the rest of the trip! In retrospect, it was probably pretty rude of me to have my face buried in a book the whole time…
Beautiful by Fran Laniado – I went back and forth about putting this on the list, but I finally decided to do it! Beautiful was released on July 4, 2018. It was supposed to have a book sibling by now, but the best laid plans… But I will always associate the fourth of July with a dream come true for me.