For That Artsy Reader Girl's Top Ten Tuesday: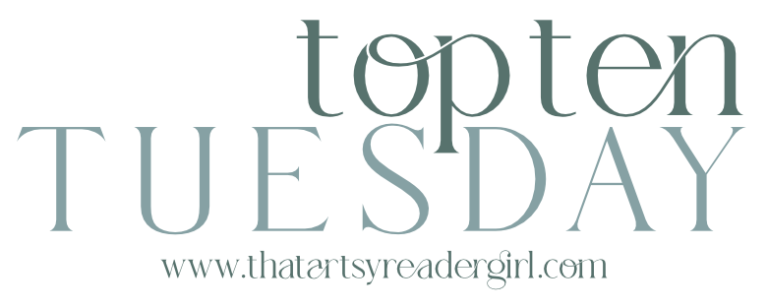 There are so many! And that's not even counting all the authors I've read one book from, meant to read more, but haven't gotten around to it yet!
T. Kingfisher- I've been really intrigued by some of her books but haven't actually gotten to them yet. On my TBR: Paladin's Grace, Nettle and Bone, The Seventh Bride, and A Wizard's Guide To Defensive Baking (which is the best title ever!)
Ilona Andrews- Someone in my book club recommended her Innkeeper Chronicles as good comfort reads. It looks like she's got a lot of other books, but I figure that's a good place to start, since comfort is always needed!
Natalie Haynes- I've never been a fan of the Greek myths and classics but Madeline Miller has recently opened my mind to their potential. I know Natalie Haynes has written a lot based on them too, so I plan to check them out at some point. On my TBR: A Thousand Ships, and The Furies.
Stacey Halls-I've seen some of her books that look good the last few times I went to the library. I keep meaning to read them, but I've gone for other things (I can only carry so much!) On my TBR: Mrs. England, The Familiars
Grady Hendrix – For the past year, year and a half people in my book club have recommended Grady Hendrix as an author who is sometimes funny, sometimes scary, sometimes at the same time. On my TBR: The Southern Book Club's Guide to Slaying Vampires and The Final Girl's Support Group.
Wendy Webb- Supposedly Webb is "Queen of the Northern Gothic" (according to her publicity anyway) and I love Gothic from any direction. On my TBR: The Fate of Mercy Alban, The Haunting of Brynn Wilder, and The Vanishing.
Constance Sayers- This author's work looks like a fusion of historical fiction and fantasy, which is right up my ally! On my TBR: A Witch in Time and The Ladies of the Secret Circus.
Sarah Blake- I didn't even realize that this was an author on the list, until I look at my TBR and saw several of her books on there! On my TBR: The Guest Book and Grange House.
Jess Kidd- This is another one I didn't realize I wanted to read several books from. I remember adding Things in Jars to my TBR because it was compared with several books I really enjoyed (The Essex Serpent, The Book of Speculation). I must have looked the author up, because Mr. Flood's Last Resort and Himself were added shortly thereafter.