For That Artsy Reader Girl's Top Ten Tuesday
April 18: Non-book Freebie (choose your own topic that's not related to books! This could be hobbies, TV shows/movies, bands/singers, food items/recipes, top ten things about you, your top ten favorite things, places you've visited, favorite fashion designers, etc. Take this time to let your readers get to know you a little!)
Since the world went absolutely crazy a few years ago, I've needed some comfort series. I've definitely turned to old favorites (Friends, Frasier, As Time Goes By, Gilmore Girls, to name a few) but I've also found some newer shows that feel like a hug. These are shows from the last five years(ish) I've added where they can be watched now.
Ghosts
2021-
When Samantha inherits a mansion in upstate New York, she and her husband, Jay move in and start to plan a B&B. Of course, they don't know the house is haunted by a close-knit but lovable community of ghosts. When Sam falls down the stairs and is in a coma, she wakes up able to see and her all the inhabitants of her new house.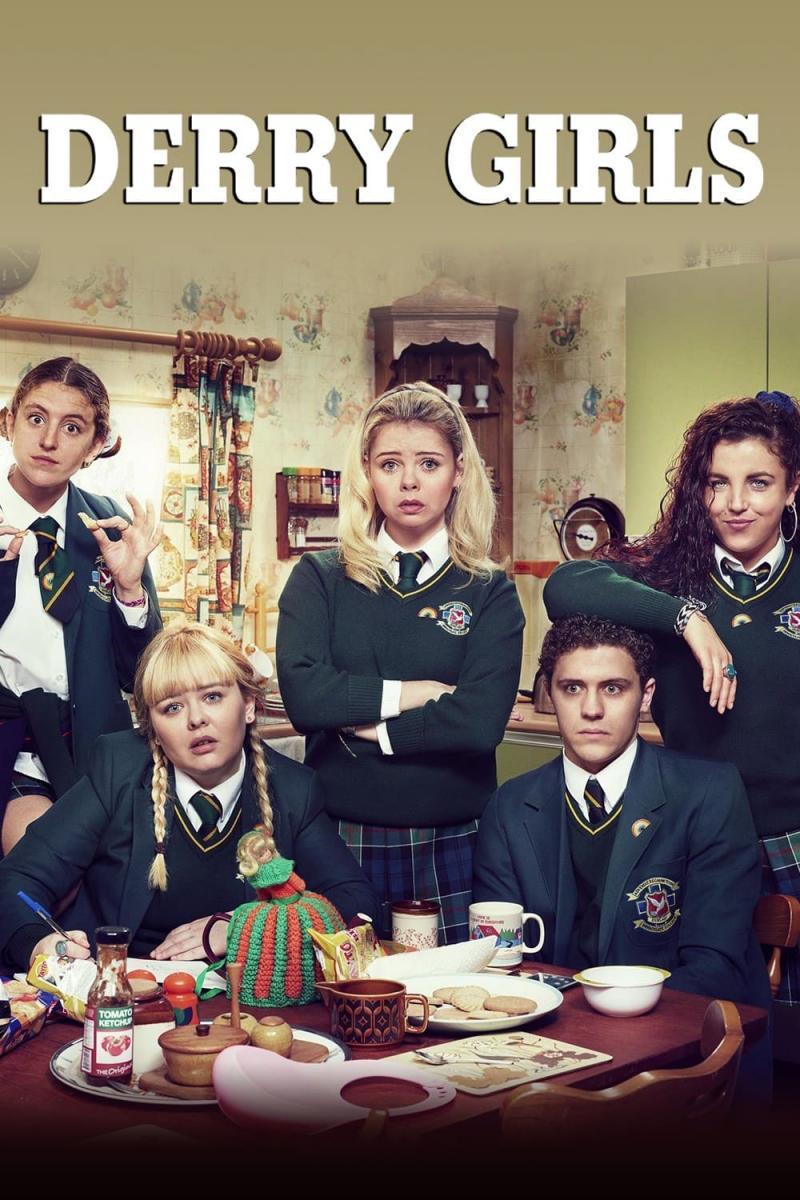 Derry Girls
2018-2022
It's weird that a series set in a war zone can be comforting, but this one manages it! Sixteen year old Erin and her friends live in Northern Ireland in the 1990's (more about that here). They attend an all girls (well, one boy…) Catholic school, have weird families, and find themselves in absurd situations in a chaotic world.
Schitt's Creek
2012-2020
This show saved my sanity during the first lockdown of 2020. I feel like most people know the once wealthy, now penniless Rose family, residing in a roadside motel in Schitt's Creek, surrounded by wacky neighbors. Over the show's five seasons they come to feel like family and friends.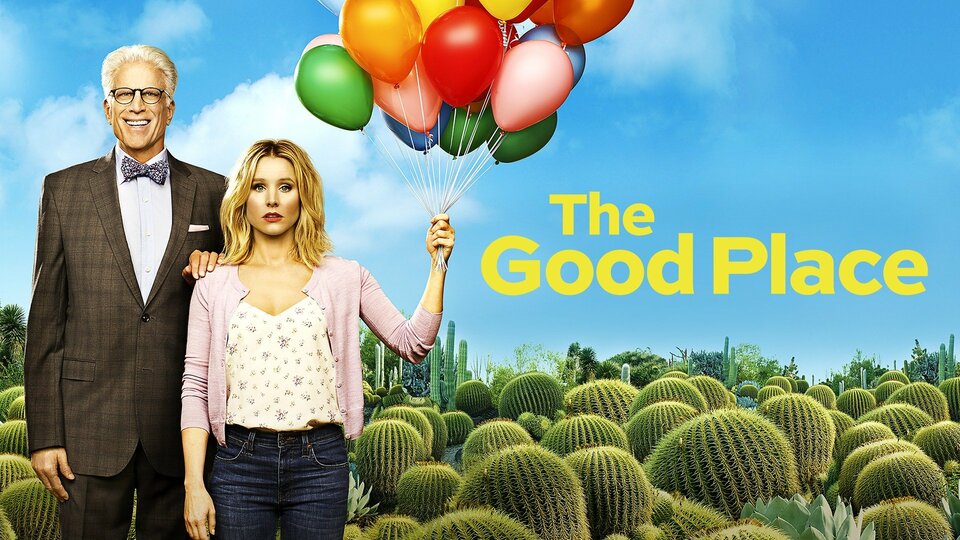 The Good Place
2016-2020
Eleanor is not a very good person. But when she dies, she finds herself in The Good Place, due to some sort of error. Over the first season (there's a twist at the end of season one) we watch as Eleanor tries to learn to be good. It's a sitcom that actually discusses moral philosophy, and how to live a good life. Some heavy ideas for a sitcom, but it works!
Ted Lasso
2020-
I was skeptical about this one at first, because I'm not a big soccer (football) fan, but this won me over in spite of that. Ted is an American football coach, hired to coach a British soccer (I'm just calling it soccer here to distinguish it from American football) team, despite having no knowledge of the sport. But he manages to win people over anyway. And as it turns out, I'm one of those people!
Kim's Convenience
2016-2021
The Kims are a Korean-Canadian family who run a Toronto convenience store, and deal with customers, friends, neighbors, the world, and each other. It's actually based on an off-Broadway play of the same name. What I like about this show is that these people have undeniable issues, but you can feel a strong love and support for each other in spite of that.
The Baby Sitter's Club
2020-2021
I wrote a whole post on this show here. Basically it took the books series (which I loved as a kid) and gave it contemporary relevance while still keeping what was good about the original series. It's smart, entertaining, sweet, but never saccharine. A hard balance but the show pulled it off. So, of course Netflix cancelled it after two seasons!
Never Have I Ever
2020-2023
I often have an attitude like I'm too old and mature for the high school stuff, but then a smart, funny show like this comes along and makes me rethink things, as several shows on this list prove. Never Have I Ever is one such show. It's about Devi, a fifteen year old girl living in California. When her father dies during her freshman year of high school, Devi has a traumatic reaction, making her first year as a high school student absolutely terrible. So sophomore year, Devi decides that things will be different…
Bridgerton
2020-
The romance genre is comforting because a happy ending is baked right in. So you know that whatever trials and tribulations the eight Bridgeton siblings face in finding love, everything will somehow come out right. For characters who haven't yet gotten to their HEA, it just means the story's not over yet. (Side note: I know they're doing a Queen Charlotte prequel series and I'm not sure how comforting that will be, because we know from Bridgerton, and history, that Charlotte and her beloved don't ride happily off into the sunset together…)
What's your comfort series? Is there anything else recent I need to see?