For That Artsy Reader Girls Top Ten Tuesday: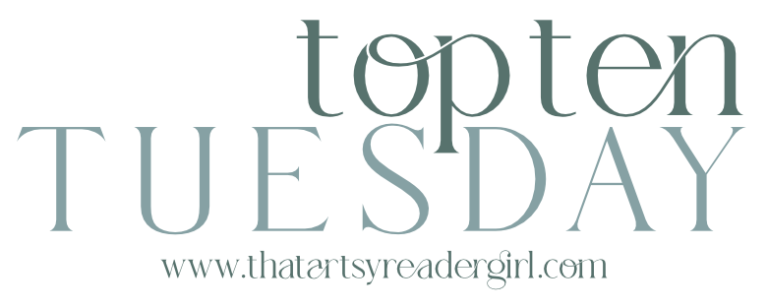 This week's topic was:
April 19: Bookish Merchandise I'd Love to Own
But I'm not big on bookish merchandise. If I'm going to spend money on bookish stuff, I'll spend it on actual books, thank you! But since it's spring, and it's starting to get nice out, I decided to look at gardens. Even though I'm not a gardener (I don't have the patience for it) I do love a story set in a garden. So here are some favorites:
The Secret Garden by Frances Hodgson Burnett
This is a classic garden. Mary goes to live with her uncle on the gloomy Yorkshire moors, but discovers a hidden, abandoned garden. By nurturing it back to life, Mary restores health, both physical and mental, to herself and everyone around her.
Tom's Midnight Garden by Philippa Pearce
Tom is staying with his aunt and uncle who live in the city with nowhere to play outdoors. But when the clock strikes 13 each night (yes, you read that right) Tom sneaks out of bed and goes to play in a garden that appears only then.
The Forgotten Garden by Kate Morton
I remember when I read this, it reminded me of The Secret Garden in a number of ways. That may have been intentional, because The Secret Garden author, Frances Hodgson Burnett, even makes a cameo appearance here.
Garden Spells- Sarah Addison Allen
Claire Waverly has a magical garden behind their North Carolina home, that is the work of generations of Waverly women. The fruits and flowers enhance the lives of those who know how to use them well.
Earthly Joys and Virgin Earth by Phillippa Gregory
These can be read as a duology or as stand alones. The first is about John Tradescant, a royal gardener in the early 17th century. The second follows his son, who travels to Virginia. Father and son have little in common other than a love of making things grow.
The Rose Garden by Susanna Kearsley
Eva Ward returns to her Cornwall to spread her sister's ashes. She discovers that she can slip into the estate's past. The rose garden serves as a kind of anchor for her travels.
Consider the Lily by Elizabeth Buchan
This is a book I read a lot time ago and liked a lot. It also had some Secret Garden vibes. Gardening once again is a metaphor for the life and health of the characters. I'd like to reread this at some point soon.
Invisible Cities by Italo Calvino
This book consists of Marco Polo and Kublai Khan sitting in Khan's garden, while Marco Polo describes all of his travels and the places that he's been.