For That Artsy Reader Girl's Top Ten Tuesday: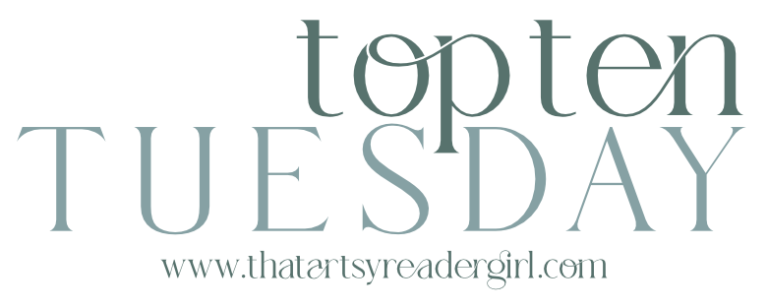 Today's topic was:
October 4: Favorite Bookstores OR Bookstores I'd Love to Visit (The UK celebrated National Bookshop Day on October 1, so I thought it would be a fun topic!)
But I tweaked it a bit.
84, Charring Cross Road by Helen Haniff – For quite a while I held Haniff's bias against fiction against her. But once I got over that, it's hard not to be charmed by this true story of a British bookseller and an American customer in the 1950's and 1960's.
Diary of A Bookseller by Shaun Blythall – About the good, the bad, and the ugly of running a small used bookshop in Scotland (which is now on my bookstore bucket list!)
Weird Things Customers Say in Bookshops and More Weird Things Customers Say in Bookshops by Jen Campbell – These books are pretty much exactly what they sound like! As a former bookseller, I can say that I've actually heard some of these or similar. From "Excuse me…is this book edible?" to "I read a book in the 60s. I don't remember the author or the title. But it was green and it made me laugh. Do you know which one I mean?" to "can books conduct electricity?" the conversations and questions in these books are so weird that they have to be true!
Mr. Penumbra's 24-Hour Bookstore by Robin Sloan – My memory of this one is actually somewhat hazy, but I do think I liked it!
The Bookshop by Penelope Fitzgerald – This is about a woman trying to open a bookshop in a small town. It actually ended up being more poignant and bittersweet than I expected. I read it after enjoying the movie (I try not to do it in that order, but it happens sometimes.)
The Shadow of the Wind by Carlos Ruiz Zafon – The Cemetery of Forgotten Books (which I don't know if it's technically a bookstore or a library…) is so compelling that I forgot that a major character is also a book dealer. So two book buying credits for the price of one here. Actually the whole series ties in to the Cemetery, so if we count that as a bookstore it's even more…
The Bookish Life of Nina Hill by Abbi Waxman – About (among other things) the title character trying to save the bookshop she works in.
Any other favorite bookstore books?